Wrapped: My Favorite 2019 Natural Hair Products
Wow!! So I guess I'm like a natural hair influencer now, or whateva! But seriously, I think I got to know my hair a lot in 2019 and I can definitely highlight some of my favorite products of the year! @Spotify PLEASE don't sue ya girl! I love y'all! 😅
Ok, so us naturals can go through a lot of products in a year. 2019 was definitely a year of experimentation for me.
I didn't test a lot of products while transitioning, simply because my hair was already being put through so much, with the transition and trying to get healthy again, I didn't want to add stress by constantly switching products. But that was in 2018. 2019 was my year of testing out products. Me in the Black Hair Care section at Target: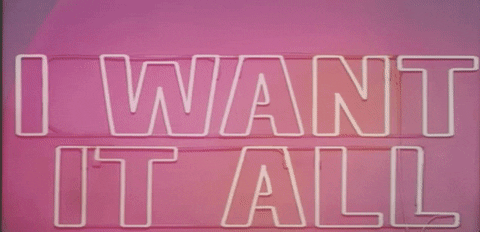 Basically what I'm going to do is give you a breakdown of my favs from each of the types of products I use.
First up, shampoo!
In 2019 I discovered the shampoo bar! I'd heard people talk about shampoo bars before but honestly I was being bougie af and was thinking "why would I want my shampoo to come in a bar like body soap."
I'm still bougie, but I love this bar that I got from Naturally
United Curls. The lather is insane! I'm going to list the ingredients below and if you're strictly CGF (curly girl friendly) then you'll know why the lather is so good.
Ingredients: Propylene Glycol, Water, sorbitol, sodium larueth sulfate, sodium myristate, glycerin, sodium laurate, triethanollamine, bentonite clay, shea butter, mango butter
This soap has sulfates in it. Sodium larueth sulfate is responsible for that amazing lather and I really don't care. 🤷🏾‍♀️
Do I try to use the best ingredients in my hair, of course but sulfates every once in a while, honestly do not bother me.
That being said, as I've said many times before, I knew this shampoo had sulfates in it because it left my hair with that squeaky-clean feeling after I was done washing it. And because of that, I always follow up with an amazing deep conditioner, which I'm getting to, right now!
You can get a 5oz bar for $12 at thecurlbae.com and use my code NAE10 at checkout to save some dollas.
Next up, deep conditioner!
In early 2019, I was deep conditioning my hair twice a week for a few months. It was a lot of work and while I felt like it was helping, I actually found out I could have been over doing it. I cut back to once a week and it's been working just fine. However, because I was deep conditioning so often, I needed a bigger jar of deep conditioner, to last longer. This led me to Eden Bodyworks JojOba Monoi Deep Conditioner!!
Ya'll, this is a forever staple- unless they change the formula! Check out the ingredients below. I think a few of those are questionable, such as the stearalkonium Chloride which has potential to dry out the hair, over time. But again, I'm just not that natural. Everything in moderation. There's always something wrong with something. Water is great for you, but if you drink too much of it, you can literally drown yourself. Wild, right!
Ingredients: Water (Aqua), Cetyl Alcohol, Stearyl Alcohol, Stearalkonium Chloride, Coco Nut Oil, Tiare Flower, Glycerin, Behentrimonium Methosulfate, Cetrimonium Chloride, Polyquaternium-11, Simmondsia Chinensis (Jojoba) Seed Oil, Daucus Carota Sativa (Carrot) Seed Oil, Anthemis Nobilis (Camomile) Flower Oil, Melaleuca Alternifolia (Tea Tree) Leaf Oil, Prunus Amygdalus Dulcis (Sweet Almond) Oil, Ricinus Communis (Castor)Seed Oil, Tocopheryl Acetate (Vitamin E), Aloe Barbadensis Leaf Extract, Hydroxyethylcellulose, Disodium EDTA, Phenoxyethanol , Caprylyl Glycol, Sorbic Acid
You can get a 16oz jar for about $9 at https://edenbodyworks.com.
Next on the list, leave-in!
So, honestly there isn't really a leave-in that stood out to me this year. When I thought of these other products, it was immediate. I knew right away which product I wanted for each category and because that didn't happen for any leave-ins, I'm just not going to list one. I'll definitely be on the look out this year!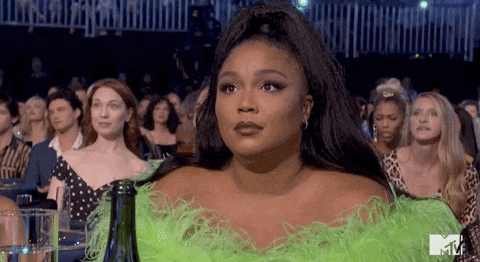 Next up, moisturizer!
Did ya'll know about moisturizers!?!
I didn't, until June of last year. If you've been following my journey, then you know I suffer with dry hair. I've found ways to increase the hydration, but the moisture is still lacking. Don't know the difference between moisture and hydration? Read my blog post on it, HERE.
I won this, my first moisturizer, at a curly girl meet-up and ever since I used it, I've started to explore moisturizers.
8 oz is going to run you $17 but....worth it.
Alikay Naturals is a brand that I've heard of through the grapevine but I never picked it up in the store. But ever since trying this moisturizer, I'm excited to try a full line. Ingredients below!
Key Ingredients: Butyrospermum Parkii (Shea Butter), Argania Spinosa (Argan) Oil , Prunus Amygdalus Dulcis (Sweet Almond) Oil, Cocos Nucifera (Coconut) Oil, Triticum Vulgare (Wheat) Germ Oil, Rosmarinus Officinalis (Rosemary) Leaf Extract, Botanical Blend, Fragrance
As mentioned above ( Yikes! Can ya'll tell I have a corporate job), you can get an 8 oz jar for $17 at https://alikaynaturals.com.
Last but not least, a gel!
This one is going to cost some real coins too. Sorry ya'll! So my hair stylist actually uses this gel when she styles my hair, after I get trims. I was hesitant to purchase it on my own because I thought it was too expensive but at some point I was looking for a new gel and I went ahead and got it. And love it!
The consistency of this gel is so thick. A little goes a long way so the bottle actually will last a while, which in my opinion, makes up for the hefty price tag.
This 18 oz bottle is going to cost about $25 and you can get it at https://unclefunkysdaughter.com.
That's it y'all! My 2019 top products, WRAPPED!
Do you find it strange that none of them are from the same line or brand? At first I did, but this journey is about fining out what works for my hair and sometimes that means I use a full-line, other times it means I mix it up and get the best results of my life!
In 2020, I say, do you boo! Use that sulfate shampoo if it works for you, mix lines and brands, and truly get to know your hair and what works for it!
As always!
❤️
Nae
Pinterest cover photo by: Eye for Ebony on Unsplash